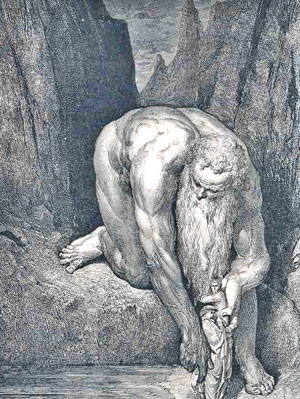 CHAPTER 3
The last remnants of the D.I.G. group were beginning to call themselves "The Loser's Club," resembling forlorn characters out of a Stephen King novel. They had squared off against a labyrinthine evil so incomprehensible, they didn't know what they were fighting. It was time to bring in some outside help.
During a strategy meeting in Jackson, California, Ben Wagner had received an impressive 700 page report commissioned by the Tulare City Council. The report, compiled by
Ted Gunderson
, a former Los Angeles FBI agent, was in depth and straightforward about deputies receiving payoffs and distributing drugs in the small farm-town of Tulare. Wagner had given me a copy for my files.
On an impulse, I picked up the phone and called Gunderson's telephone number listed at the top of the attached resume. The resume was impressive. He'd worked as SAC (Senior Special Agent in Charge) at Los Angeles FBI headquarters, Washington D.C. headquarters and in Dallas, Texas. It would be two years before I would grasp the significance of the Dallas connection. After retiring from the FBI, he'd worked for F. Lee Baily, Esq., then formed his own investigative agency in Los Angeles county.
I left a message with the answering service and he returned the call a few days later. His voice was open, attentive, devoid of the bureaucratic hollowness I had come to expect from FBI agents. We talked briefly, mostly about the problem DIG was experiencing in Mariposa. I said I needed help, anticipating his next question. But none came forth. Instead, a clipped knowingness entered his tone, as if nothing more should be said on the phone. He agreed to meet with me at his home a few weeks later and we hung up.
Unknown to me at the time, I had taken a quantum leap in the direction of the Octopus when I contacted Ted Gunderson. The mystery of the Mariposa
cover-ups would soon be divulged through an associate of his, a former member of "The Company" in nearby Fresno, California.
On November 30, 1991, Ted Gunderson opened the door at his Manhattan Beach home and ushered us into a small living room cluttered with toys. He made no explanation for the toys scattered around the floor and the couch, but offered coffee and donuts, then proceeded to eat most of the donuts himself. I had expected someone dripping with intrigue, instead he was classic in the sense of an investigator; rumpled shirt and slacks, nervous movements, distracted behavior. We sat on the couch bunched together amongst the toys. Gunderson pulled a kitchen chair up in front of us, leaned over and began stuffing his mouth with cheese and crackers, all the while talking, his body in perpetual motion. He was a big, handsome man with an aging face and tussled silver hair. He seemed entirely unaware of his appearance or the appearance of his home, but his pale eyes were intelligent and probing. Intuitively, I knew he was more than he appeared to be.
A young woman, perhaps early thirties, entered the room brushing long blond hair, still wet from the shower. Her faded jeans and sun-drenched appearance reminded me of friends I'd known growing up in Newport Beach. Gunderson introduced her as his "partner," as she seated herself silently on the floor next to him. The flush on her face brought a fleeting prescience to me that they had been making love shortly before the meeting.
Ray Jenkins recounted the Mariposa story for several hours, with the rest of us digressing to insert a fact here or there. The investigation had led beyond Mariposa into MCA Corporation, and various State and Federal levels of government. I noted that Danny Casolaro's research had started at the eastern end, in Washington D.C., yet he had been preparing to travel to California for the rest of the story, before his death three months earlier.
Gunderson listened carefully, occasionally interrupting to ask questions, then motioned us to follow him to the backyard. There we stood in a circle in the middle of his yard while he surveyed the area. Satisfied that he was not being watched, he agreed to come to Mariposa, with media, and perform a citizens arrest on the corrupt officials. He pulled a frazzled piece of paper from his pocket and gave me a list of telephone numbers to write down. They were numbers to telephone booths at various locations in the vicinity of his home. Each booth had been coded 1,2,3,4, or 5. He instructed that the next time I called him, he would give me the code number of the booth and a time to call. I would then call him at the designated booth.
Eight hours later, I handed him a copy of my first book, as a courtesy, then left Manhattan Beach loaded with newspaper clippings and documents, mostly relating to Casolaro's investigation of the Octopus. One packet was titled, "The Wonderful Weapons of Wackenhut," others related to the Inslaw affair, Iran/Contra and various savings and loan scandals.
In the van, reviewing the documents, I wondered what relationship they had to Mariposa County and why I was given the packet. The documents were far ranging, beyond anything I had heretofore imagined. But within days of my visit to Gunderson, I would be introduced to the Octopus.
✠✠✠✠✠✠✠
The following morning, at 7:30 a.m., I received a collect call from a man who identified himself as
Michael Riconosciuto
(pronounced
Riconoshooto
). Riconosciuto, calling from the Pierce County jail in Tacoma, Washington, said he had been informed by Gunderson that I was investigating a corruption/drug ring in Mariposa County.
For 45 minutes Riconosciuto related the names of those in charge of methamphetamine operations in Mariposa, Madera and Fresno counties.
A ton of methamphetamine had been seized in the area of my investigations, according to Riconosciuto. Richard Knozzi was a high level "cooker" and Jim DeSilva, Ben Kalka, and others were medium level distributors or lieutenants. Kalka was currently serving time in a Pleasanton prison; 900 pounds of methamphetamine had been seized under his control.
"Who's behind this ring?"
I asked.
Riconosciuto paused for a moment, then took a deep breath.
"It's The Company. Arms get shipped to the Contras, the Afghanistan rebels [Mujahaden], the Middle East. You know, to fight the Soviet influence. But the Contras and the Mujahaden don't have money to pay for arms, so they pay with drugs, cocaine or heroin. The Company handles the drug end of it in the U.S ..."
"What's The Company ...?,"
I asked. Riconosciuto interrupted,
"Wait a minute. It's a long story. You have to start at the beginning."
Concerned that Riconosciuto might have to hang up, I hurriedly pushed for answers.
"Arms for drugs, do you have proof?"
"Oh, yeah. It's a self-supporting system, they don't have to go through Congress ..."
"Michael,"
I pressed,
"who ships the arms?"
Riconosciuto
quieted for a moment, gathering his thoughts.
"Let's start with Wackenhut. I didn't play ball with
Wackenhut
so they poisoned the well for me. I'm in jail because I worked for Wackenhut. The government has put together a very simple drug case against me ... as if that's what I'm about, just a druggie."
"It's a security corporation headquartered in Coral Gables, Florida. Wackenhut provides security for the Nevada nuclear test site, the Alaskan pipeline, Lawrence Livermore Labs, you know, all the high security government facilities in the U.S. They have about fifty thousand armed security guards that work for minimum wage or slightly above.
"On the other hand, on the Wackenhut board of directors, they have all the former heads of every government agency there ever was under Ronald Reagan and George Bush; FBI, CIA, NSA, Secret Service, etc.
"You know, they've got retired Admiral Stansfield Turner, a former CIA director; Clarence Kelley, former FBI director; Frank Carlucci, former CIA deputy director; James Rowley, former Secret Service director; Admiral Bobby Ray Inman, former acting chairman of President Bush's foreign intelligence advisory board and former CIA deputy director. Before his appointment as Reagan's CIA director, the late William Casey was Wackenhut's outside legal counsel ..."
I interrupted him, wanting to know where HE fit into the picture?
"Well, I served as Director of Research for the Wackenhut facility at the Cabazon Indian reservation in Indio, California. In 1983-84 I modified the PROMIS computer software to be used in law enforcement and intelligence agencies worldwide. A man named Earl Brian was spearheading a plan for worldwide use of the software, but essentially, the modified software was being pirated from the owners, Bill and Nancy Hamilton."
I asked,
"So how did that cause your arrest?"
Michael was articulate, but his story was becoming complicated. He continued.
"I signed an affidavit for the Hamiltons stating that I had been responsible for the modification. The House Judiciary Committee on Inslaw was investigating the theft of the software and I was afraid I would be implicated since I had performed the modification. Nine days later, in an attempt to discredit my testimony, I was arrested for allegedly operating a drug lab."
I didn't want to push Riconosciuto on the subject of a drug lab at that point, but voiced my foremost concern.
"Will the House Judiciary Committee be bringing you in to testify?"
"Are you in any danger where you are right now?"
I was unaware at the time that Riconosciuto had been recruited at Stanford University into the CIA nearly twenty years earlier, and danger was a matter of fact in his life.
"Oh, you bet! Several of the jail guards here moonlight for Wackenhut here in Tacoma."
Riconosciuto went on to discuss the Wackenhut setup.
"Basically, what you have is a group of politically well connected people through Wackenhut who wanted to get juicy defense contracts when Ronald Reagan got elected president. And they did! They also preyed on high tech start up companies, many of them out of Silicon Valley in California.
"They saw technology that they wanted and they either forced the companies into bankruptcy or waited on the sidelines, like vultures, and picked them up for pennies after they were bankrupt."
I made profuse notes as Riconosciuto spoke, not knowing where he was leading, but assuming his narrative would eventually intersect with my investigation of government sanctioned drug operations. Finally it did. According to Riconosciuto, Wackenhut Corporation "made inroads" into the methamphetamine operation. A man named Richard Knozzi allegedly headed major government sanctioned meth laboratories in Fresno, Madera and Mariposa counties. A man named Al Holbert, a former Israeli intelligence officer with U.S. citizenship, was the liaison or connection between the Knozzi operation and the U.S. government.
In subsequent documents obtained from Michael's secret hiding place in the California desert, I located documents which indicated Michael had first been recruited into the CIA by Al Holbert. However, during this first of many phone conversations with Riconosciuto, I found myself searching for a beginning, something concrete to get a foothold. "Michael, is there any proof that you worked at Wackenhut?"
Michael responded diffidently.
"CNN recently ran a piece, and they filmed a location shot from the parking lot of the casino. Then they aired another location shot on the [Cabazon] reservation of just an expanse of bare land, blue sky, sand and sagebrush. Then the narrator says, `Here on the Indian reservation is where Michael Riconosciuto claims to have modified the PROMISE software.' They didn't show the tribal office complex, they didn't show the industrial park. They showed a bare expanse of land, like I had a computer out in a teepee in the middle of the desert! The government is doing a character assassination on me. I'm fair game now that I'm in jail, because I've raised too many provocative questions, you know, and they're trying to relegate me to the area of delusion ..."
✠✠✠✠✠✠✠
For three months Riconosciuto called daily from the Pierce County jail in Tacoma, Washington. At his request, I attached a tape recorder to my phone and unraveled a complicated web of illegal overseas arms shipments, espionage, CIA drug trafficking, biological warfare development, computer software theft, money laundering and corruption at the highest levels of government.
Throughout this time span, I also obtained every newspaper and magazine article I could lay my hands on relative to Riconosciuto's background and contacts. Riconosciuto had been communicating regularly with journalist Danny Casolaro prior to his death on August 10, 1991 when Danny's nude body was found in the bathtub of room 517 of the Sheraton Hotel in Martinsburg, West Virginia. His wrists had been slashed ten or twelve times. No papers were found in his hotel room or in his car, though he was known to cart a briefcase and files everywhere he went. An XActo blade found in the bathtub was not sold locally and his briefcase is still missing to this day.Casolaro was working on a book entitled, "Behold a Pale Horse," which encompassed the October Surprise story, the Inslaw computer software case, the Iran/Contra affair, the B.C.C.I. scandal, and M.C.A. entertainment corporation, all overlapping and interconnecting into one network which he dubbed, "The Octopus."
He told friends that he "had traced the Inslaw and related stories back to a dirty CIA 'Old Boy' network" that had begun working together in the 1950's around the Albania covert operations. These men had gotten into the illegal gun and drug trade back then and had continued in that business ever since.
Before his death, Danny had made plans to visit the Wackenhut Corporation in Indio, California, and even considered naming his book, "Indio."
CHAPTER 4
The history of Wackenhut Corporation is best described from its own literature. An outdated letter of introduction typed on Wackenhut letterhead once sent to prospective clients provided me with the following profile:
"Wackenhut Corporation had its beginnings in 1954, when
George R. Wackenhut
and three other former Special Agents of the Federal Bureau of Investigation formed a company in Miami, Special Agent Investigators, to provide investigative services to business and industry.
"The approach was so well received that a second company was formed in 1955 to apply the same philosophy to physical security problems. In 1958 the companies were combined under the name of Wackenhut Corporation, a Florida company. From the outset, George Wackenhut was President and chief executive officer of the enterprise. Wackenhut established its headquarters in Coral Gables, Florida in 1960, extending its physical security operations to the United States government through formation of a wholly owned subsidiary, Wackenhut Services, Incorporated. This was done in order to comply with federal statute prohibiting the government from contracting with companies which furnish investigative or detective services.
"In 1962, Wackenhut operations extended from Florida to California and Hawaii. On January 1, 1966, the company became international with offices in Caracas, Venezuela, through half ownership of an affiliate.
"The Wackenhut Corporation became public in 1966 with over-the-counter stock sales and joined the American Stock Exchange in 1967. Through acquisitions of subsidiaries and affiliates, now totaling more than 20, and expansion of it contracts into numerous territories and foreign countries, the Wackenhut Corporation has grown into one of the world's largest security and investigative firms.
"In 1978 acquisition of NUSAC, a Virginia company providing technical and consulting services to the nuclear industry, brought Wackenhut into the fields of environment and energy management. In 1979, Wackenhut acquired Stellar Systems, Inc., a California company specializing in outdoor electronic security.
"The executive makeup of the company reflects the stress Mr. Wackenhut placed on professional leadership.
The Wackenhut Corporation is guided by executives and managers with extensive backgrounds in the FBI and other military, governmental and private security and investigative fields.
"The principle business of the company is furnishing security and complete investigative services and systems to business, industry and professional clients, and to various agencies of the U.S. Government.
"Through a whollyowned subsidiary, Wackenhut Electronic Systems Corporation, the company develops and produces sophisticated computerized security systems
to complement its guard services.
"Major clients of Wackenhut's investigative services are the insurance industry and financial interests. These services include insurance inspections, corporate acquisition surveys, personnel background reports, pre-employment screening, polygraph examinations and general criminal, fraud and arson investigations.
"The wide variety of services offered by Wackenhut Corporation also includes guard and electronic security for banks, office buildings, apartments, industrial complexes and other physical structures; training programs in English and foreign languages to apply Wackenhut procedures to individual clients needs; fire, safety and protective patrols; rescue and first aid services; emergency support programs tailored to labor-management disputes, and pre-departure screening programs widely used by airports and airlines.
"The company now has some 20,000 employees and maintains close to
100 offices and facilities with operations spread across the United States and extending into Canada, the United Kingdom, Western Europe, the Middle East, Indonesia, Central and South America and the Caribbean."
✠✠✠✠✠✠✠
On the surface, Wackenhut Corporation seemed innocuous enough, but through documents later obtained from Michael Riconosciuto, I learned there was another, darker side to Wackenhut operations, at the Cabazon Indian reservation near Indio, California.
Because Indian reservations are sovereign nations and do not come under federal jurisdiction, Wackenhut International had formed a partnership and entered into a business venture with the Cabazon Indians to produce high tech arms and explosives for export to third-world countries. This maneuver was designed to evade congressional prohibitions against U.S. weapons being shipped to the Contras and middle eastern countries.
In the early 1980's, Dr. John Nichols, the Cabazon tribal administrator, obtained a department of Defense secret facility clearance for the reservation to conduct various research projects. Nichols then approached Wackenhut with an elaborate "joint venture" proposal to manufacture 120mm combustible cartridge cases, 9mm machine pistols, laser-sighted assault weapons, sniper rifles and portable rocket systems on the Cabazon reservation and in Latin America. At one point, he even sought to develop biological weapons.
Again, through Michael Riconosciuto's files, I later obtained interoffice memorandums and correspondence relating to biological technology, but more on that in chapter 10. Meanwhile, in 1980, Dr. John Nichols obtained the blueprints to Crown Prince Fahd's palace in Tiaf, Saudi Arabia, and drafted a plan to provide security for the palace.
The Saudis were interested enough to conduct a background check on the Cabazons. Mohammad Jameel Hashem, consul of the Royal Embassy of Saudi Arabia in Washington, D.C., wrote former South Dakota Senator James Abourezk at his offices in Washington D.C. and noted,
"According to our black list for companies, the Cabazon Band of Mission Indians/Cabazon Trading Company and Wackenhut International are not included."
Translated, that meant that neither the Cabazons or Wackenhut were Jewish-run enterprises.
George Wackenhut's political leanings were once described in a book entitled,
"The Age of Surveillance, The Aims and Methods of America's Political Intelligence System,"
by Frank J. Donner (Knopf, 1980), pp. 424425 as such:
"The agency's [Wackenhut] professional concerns reflect the political values of its director, George Wackenhut. A rightist of the old blood, he selected as his directors an assortment of ultras prominent in the John Birch Society, the ASC, and other right wing groups. The agency's monthly house organ, the
`Wackenhut Security Review,'
systematically decried the subversive inspiration in virtually all the protest movements of the sixties, from civil rights to peace. This vigilance earned the publication the accolade of right wing organizations, including (in 1962) the George Washington Honor Medal and the Freedom Foundation Award at Valley Forge, Pennsylvania; and (in 1965 and 1966) the Vigilant Patriots Award from the All American Conference to Combat Communism."
✠✠✠✠✠✠✠
Of all the articles written about
Wackenhut Corporation
, probably the most provocative was written by
John Connolly
for SPY magazine, published in September 1992, pp. 4654. Connolly, a former New York police officer turned writer, began his story with the following introduction:
"What? A big private company one with a board of former CIA, FBI and Pentagon officials; one in charge of protecting nuclear weapons facilities, nuclear reactors, the Alaskan oil pipeline and more than a dozen American embassies abroad; one with longstanding ties to a radical rightwing organization; one with 30,000 men and women under arms
secretly helped Iraq in its effort to obtain sophisticated weapons?
And fueled unrest in Venezuela? This is all the plot of a new bestselling thriller, right? Or the ravings of some overheated conspiracy buff, right? Right? WRONG."
Connolly highlighted George Wackenhut as a
"hardline right winger"
who was able to profit from his beliefs by building dossiers on Americans suspected of being Communists or left-leaning
"subversives and sympathizers"
and selling the information to interested parties. By 1965 , Wackenhut was boasting to potential investors that the company maintained files on 2.5 million suspected dissidents one in 46 American adults then living.
In 1966, after acquiring the private files of Karl Barslaag, a former staff member of the House Committee on UnAmerican Activities, Wackenhut could confidently maintain that with more than 4 million names, it had the largest privately held file on suspected dissidents in America.
Connolly wrote that it was not possible to overstate the special relationship that Wackenhut enjoys with the federal government. Richard Babayan, claiming to be a CIA contract employee, told SPY that
"Wackenhut has been used by the CIA and other intelligence agencies for years. When they [the CIA] need cover, Wackenhut is there to provide it for them."
Another CIA agent,
Bruce Berckmans
, who was assigned to the CIA station in Mexico City, but left the agency in January 1975 (putatively) to become a Wackenhut international operations vice president, told SPY that
he had seen a formal proposal submitted by George Wackenhut to the CIA offering Wackenhut offices throughout the world as fronts for
CIA activities.
In 1981, Berckmans joined with other senior Wackenhut executives to form the company's Special Projects Division.
It was this division that linked up with ex-CIA man Dr. John Phillip Nichols, the Cabazon tribal administrator, in pursuit of a scheme to manufacture explosives, poison gas and biological weapons for export to the contras and other communist fighting rebels worldwide.
SPY also printed testimony from William Corbett, a terrorism expert who spent 18 years as a CIA analyst and is now an ABC News consultant in Europe.
Said Corbett,
"For years Wackenhut has been involved with the CIA and other intelligence organizations, including the DEA. Wackenhut would allow the CIA to occupy positions within the company [in order to carry out] clandestine operations."
Additionally, Corbett said that Wackenhut supplied intelligence agencies with information, and it was compensated for this "in a quid pro quo
arrangement"
with government contracts worth billions of dollars over the years.
On page 51, in a box entitled,
"Current and Former Wackenhut Directors,"
SPY published the following names:
"John Ammarell,

former FBI agent

Robert Chasen,

former FBI agent

Clarence Kelly,

former FBI director

Willis Hawkins,

former assistant secretary of the Army

Paul X. Kelley,

four-star general (ret.), U.S. Marine Corps

Seth McKee,

former commander in chief, North American Air Defense Command

Bernard Schriever,

former member, President's Foreign Intelligence Advisory Board

Frank Carlucci,

former Defense Secretary and former deputy CIA director

Joseph Carroll,

former director, Defense Intelligence Agency

James Rawley,

former director, U.S. Secret Service

Bobby Ray Inman,

former deputy CIA director"